Finally, the New Year is here - and so am I!! I know, at long last!!
I can't believe that its February! Where has the time gone!
I've finally got some stitching going, but no photos yet. There is a baby boom at the moment, with lots of my daughters friends having babies. So I've started stitching, and I hope I can keep up!
I've done something new. Here are some felt owls I have stitched. Something I have always wanted to do. The larger one has stick on eyes with eyelashes!
Hand Stitched Felt Owls.
There are some lovely Giveaways going on - do have a look at my side bar for them. I'm also having a Giveaway to celebrate 3 years of blogging. I'm slowly getting somethings together, so please be patient with me. I will give you a date later on, so watch this space.
IHSW 21-23 February 2014.
Remember it's the
IHSW stitching weekend
starting on 21-23 February 2014. So join in the fun and see what you can stitch over the weekend. Remember to share what you have done.
[Sorry, I got the wrong dates. I originally put 14-16 February 2014, but it should be 21-23 February 2014.]
-ooOoo-
Valentine's Day
is on Friday and I have spotted some lovely freebie charts that you might like.
Loving Postman is a DMC freebie chart which can be found
here
.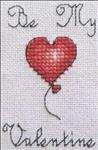 Be My Valentine by Lucie Heaton can be found on Cyberstitchers
here
.
Happy Valentine Bees by Lesley Teare can be found
here
.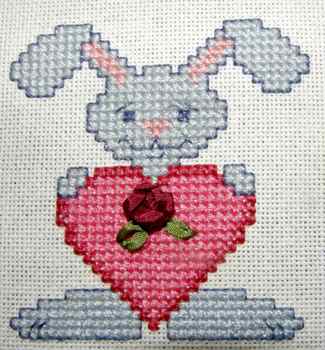 Bunny Valentine heart can be found
here
.
DMC Hearts and Flowers Cushion can be found
here
.
Happy Stitching Everyone.